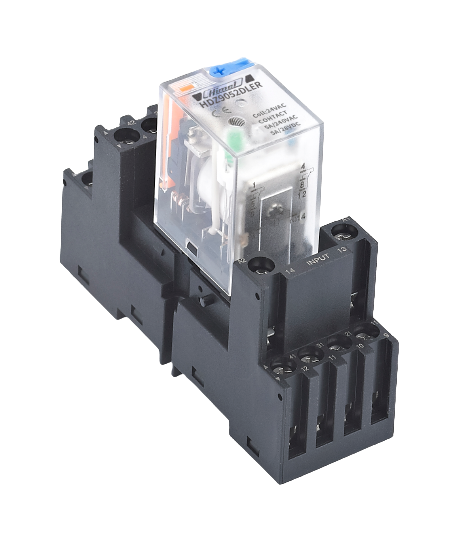 HDZ9
Many life-threatening electrical incidents are avoidable, with right equipment and installation. Relays can prevent such mishaps by preventing electrical abnormalities, including undercurrent, overcurrent, overloads and reverse currents.
Himel Miniature Relay efficiently implements the intermediate control signal conversion to realize a low-power output control, required for seamless operation of assembly lines, commercial equipment, and machine tools.
Download Catalogue
Miniature Relays
Himel Miniature Relays offer greater switching capacity in a compact device. With a wide operating voltage range and high-density packaging, they are suitable for almost any environment. Whenever there are high requirements for galvanic isolation between the control and load circuits, Himel Miniature Relays offer reliability that you can trust.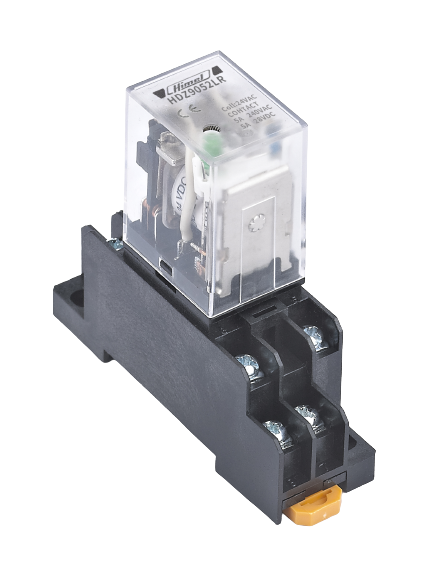 Durable
LONGER OPERATION
DURATION
TESTED FOR >100,000
CYCLE TIMES
RELIABLE
HIGH-QUALITY COPPER COIL ENSURES STABLE MAGNETIC FIELD
RELIABLE ON/OFF ACTION
MORE OPTIONS
3 TYPES OF BASE SELECTION
(ECO, BASIC AND EUROPEAN)
LED AND TEST BUTTON AVAILABLE
FIREPROOF CASE
PC FLAME RETARDANT MATERIAL
SAFE AT TEMPERATURE UP TO 260°C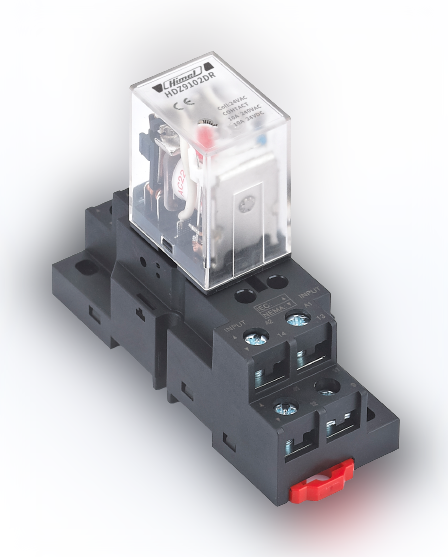 Perfect for factory automation equipment and industrial processes
For applications requiring minimal self-heating of the coil and power consumption - Himel Miniature Relays offer consistent performance. With transparent cover and mechanical indicator, one can quickly check the contacts status. The LED not only indicates the correct operation of the relay, but also helps in identifying the coil voltage type: red LED for AC coil and green LED for DC coil.
Download Catalogue
TECHNICAL SPECIFICATIONS
| | |
| --- | --- |
| Rated current: | 3A, 5A, 10A |
| Pole: | 2-pole, 3-pole, 4-pole |
| Maximum rated operating Voltage: | 690V |
| | |
| --- | --- |
| Rated operating frequency: | 50/60Hz |
| Coil specification: | DC: 6V~220V; AC: 6V~380V |
| New specification: | Rotary push button |